Project (Vic)Toria
-
2022
In 2022 the studio explored:
︎ Development of rammed earth
︎The representation of australian wilderness
︎The exploration of the future fashion of Melbourne
︎The representation of future sociocultural environments
︎The culinary experience of Victorian food
︎︎︎Units
︎︎︎Team
Team 2022
(Alphabetical Order)
Miriam Borcherdt
(Kin Studio)
Lucinda Dryden
Bethany Edgoose
(Inferstudio)
Yuhan (Psyche) Hou
(LLDS / PTM)
Paul Loh
(UoM / LLDS / PTM)
David Leggett
(LLDS / PTM)
Lucy Moroney
Mond Qu
(UnitedMake)
Robert Smith
(Bompas & Parr)
Nicoletta Stecca
(rén collective)
Nathan Su
(Inferstudio)



-
︎︎︎


Miriam Borcherdt (kin studio)


Miriam Borcherdt has extensive design experience working for leading European design houses as well as running her own company (www.kin-studio.com). She founded the interdisciplinary design studio Central Office of Design and Architecture (CODA) and the women's wear label munk which opened its flagship store The Signet Bureau in Fitzroy (until 2011). She has developed a range of homeware objects in industrial felt working with the Asylum Resource Centre. Previously she worked for Romeo Gigli in Milan and John Galliano in Paris. She has also worked with Monash University and MPavilion to deliver the Wearing The City exhibitions in 2016 and 2017. She completed her undergraduate studies at Rhode Island School of Design (RISD), Providence, USA and is currently enrolled in a PhD at RMIT that explores scalable circular design through remanufacture. She has been teaching at RMIT since 2011 with a focus on sustainable design practices from design development to ethical manufacturing.

-
︎︎︎


Lucinda Dryden


Lucinda Dryden studied her Bachelor of Design in Visual Communication at the University of Technology, Sydney.
In her work as a Visual Designer, she likes to explore the edges of the brand she's working with. She believes that crafting an engaging identity is all about refining and communicating the story behind it, in a way that resonates with a niche audience. Lucinda uses an array of mediums, including animation, photography, set design, UI and illustration, to weave together these threads. She feels that a good narrative has lots of texture in it, is multilayered, and contains a touch of experimentation to explore the edges of a brand.
Over the last few years her work has mostly been in the tech start up industry, and so she usually works in digital media. This means that outside of her work, she loves to get back to more analogue forms of creativity; working in textiles, clay and ink in her craft. Lucinda starts a project with a constraint–a tool, subject or form–to refine her focus and concentrate her creativity, without being overwhelmed by an unstructured project, with endless possibilities.
Lucinda is very passionate about the connection between creativity and mental health, and mentors others in exploring this link in their own lives, and finding ways to thrive as creatives in the commercial industries.

-
︎︎︎


Bethany Edgoose(Inferstudio)
Bethany is an editor, writer, and researcher. With a background in anthropology, her work investigates the impact of digital technologies on new forms of personhood and identity. Sheis the co-founder of inferstudio and has directed and edited short documentaries for Google R+D, the US handball team, and artist studios including Superflux and Alexandra Daisy Ginsberg Studios. Before Inferstudio, she worked as a cyber-security analyst and a nuclear security researcher. She graduated with distinction from the M.Sc in Anthropology and Development at the London School of Economics.


-
︎︎︎


Yuhan (Psyche) Hou (LLDS / PTM)
Yuhan (Psyche) Hou completed her Master of Architecture student at the University of Melbourne. After graduating with a Bachelor of Environments in 2017, she had a one-year internship in Beijing based design practice DTM. She was exposed to architectural projects on various scales, from urban planning to interior design. She completed her independent thesis project in 2020, named Digital Naturalism, in which she co-authored a published paper with Dr Paul Loh. Currently, she is working in Melbourne based design practice LLDS / Power To Make, focusing on advanced digital fabrication. Her main research interests are parametric design and robotic fabrication in architecture.

-
︎︎︎


Paul Loh (UoM / LLDS / PTM)
Dr Paul Loh is an architect and senior lecturer at the Melbourne School of Design, University of Melbourne. He is also co-director of the Advanced Digital Design and Fabrication (ADD+F) research hub. Paul studied architecture at the University of Melbourne, the University of East London (UEL), and the Architectural Association (Design Research Lab). He gained his doctorate at RMIT University with a dissertation on Digital Material Practice: the Agency of Making. Paul previously taught at UEL and the AA. He has coordinated the AA Visiting School Melbourne since 2016. His research focuses on the cognitive engagement of making in design practice with digital fabrication and robotics. He is a founding partner of LLDS | Power to Make – a Design and Make practice based in Melbourne, Australia.
https://findanexpert.unimelb.edu.au/profile/491353-paul-loh

-
︎︎︎


David Leggett (LLDS / PTM)


David Leggett studied architecture at the University of East London and the University of Westminster. He worked with Edward Cullinan Architects as Director for over ten years before establishing LLDS / Power to Make in 2011. His built projects include the Bristol Harbourside Masterplan, Singapore Management University, the International Digital Laboratory for the University of Warwick and the Master Film Store for the British Film Institute. David has taught Master in Architecture at the University of Melbourne since 2012. He has lectured at the University of Lund and has conducted design workshops at the Tsinghua University, Beijing. He is a founding partner of LLDS/Power to Make
www.llds.com.au

-
︎︎︎


Lucy Moroney


Lucy Moroney is an Australian born Architect, who graduated from the Architectural Association (AA) in 2015. Presently she practices in London and is co-founder of design collective Eidetic Space, with a focus in material experimentation and urban place making. Her work largely explores themes of nature, landscape and the narratives we weave to construct our sense of personal and cultural identity. Most recently she was commissioned by the British Council to deliver the central pavilion for Saudi Design Week.
The foundation of Lucy's practice is approaching design as an anthropologist and craftsperson, exercising her problem-solving and collaborative communication skills to arrive at novel design solutions. She is currently working as Project Architect at Craftworks, a multidisciplinary firm that functions as Developer, Architect and Contractor in South London.
Prior to this Lucy worked as Senior Architect at London firm ACME. Delivering projects of various scales and typologies, throughout all project stages. Including a mass timber high-rise tower in London and an award winning house in the Kentish countryside, Bumpers Oast. The family home is a playful interpretation of a traditional industrial building found in the highly sensitive rural setting, which is designated as an area of Outstanding Natural Beauty. Lucy's portfolio reflects her belief in responsive development that is appropriate to the area and positively contributes to the local community.

-
︎︎︎


Mond Qu (UnitedMake)


Designer, narrative animator, and digital craftsman.
Mond Qu is the founder of United Make, an experimental think-tank and multi-disciplinary studio based in Melbourne (www.unitedmake.com).
Mond pushes the frontiers of design through the act of making; from deep materials research, visceral immersive experiences, interactive artworks or modular furniture, to large-scale speculations.
Working in research, practice and teaching internationally, Mond challenges designers to innovate and embrace the challenges of the 21st century and is the Director of the AAVS Melbourne from 2018 to present.

-
︎︎︎


Robert Smith (Bompas & Parr)


Rob is the creative director at Bompas & Parr to create exceptional experiences in every major market globally. Delivering events and activations for a vast array of clients, ranging from NPD development for Diageo to Full scale multi-sensory experiential for Disney. His passion lies in creating meaningful activations in the luxury spirit market for HNW and UHNWI.
Rob was architecturally trained in Melbourne, before heading to London four years ago, after a period as Art Director at Time Out London he returned to experiential design with Bompas & Parr. His work spans the fields of architecture, interior design, set design, projection design, graphic design for digital and print media, and more. Robs practice focuses on the design of spacial experiences, focusing on the total work of art, and designs that elicit an emotional response.

-
︎︎︎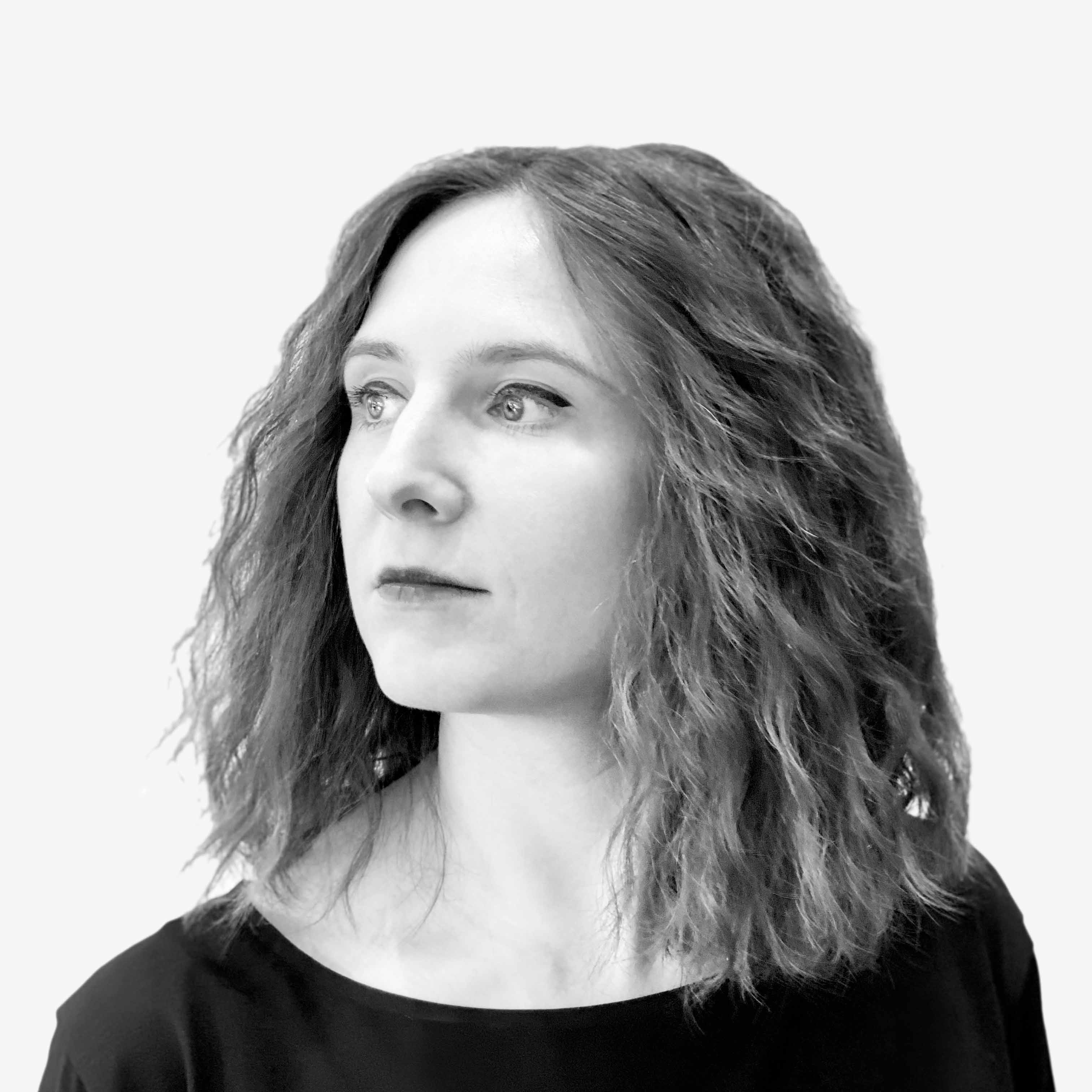 Nicoletta Stecca (rén collective)

Nicky is a fashion designer and digital manufacturer with over ten years of experience in the fashion industry.
She advocates for a system change in the fashion industry through her two non-profit organisations, rén collective in Italy and Circular Economy Victoria in Australia, and through her work at the UN Fashion Charter for Climate Action.
In her most recent role as an Innovation Officer at City of Casey, she is supporting the establishment of one of the first government-led Circular Economy Living Lab in Australia, exploring collaborative opportunities for local impact through co-design of scalable circular solutions.
-

︎︎︎


Nathan Su (Inferstudio)

Nathan is an architectural designer, technologist, and researcher. With a background in architecture, he works through virtual worlds to both speculate on possible futures and reveal contemporary realities.
He is the co-founder of inferstudio and has worked extensively with Forensic Architecture on developing digital tools for image analysis and data visualization. He has taught in architecture schools internationally, including at UCLA, the Architectural Association (AA), and Strelka Institute. He studied architecture at the University of Melbourne and at the AA, where he received Diploma Honours.
Architectural Association School of Architecture
36 Bedford Square, London WC1B 3ES